Latest Posts
Subscribe to this blog's feed

The eBiz Blog
If you enjoy our posts, please share them using the social media options to the left or end of each post.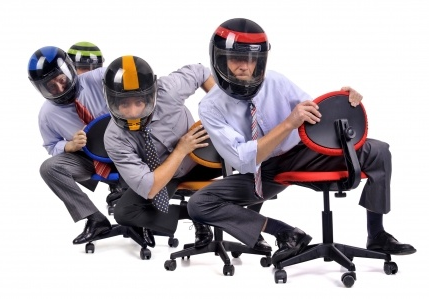 It's a no-brainer for most small businesses. One of the first permanent pages you put together when designing a website is the "About Us" page. Unfortunately, once it's written and posted, most small businesses forget all about it, letting it linger without updates for months or even years. Meanwhile, new customers are clicking on that page daily trying to get a feel for what it is your company does. Make an effort to refresh and update your "About Us" page at least once every two to three months to make it more effective and useful.
Don't Be So Formal
Your "About Us" page shouldn't be so dry and formal it could fit right in with the entries in the Encyclopedia Britannica. Loosen up your prose. Remain professional, but aim to be more casual. For example, Forbes recently reported on a study to see if sharing personal details made business deals more successful. In email exchanges where negotiating businesses first shared information about themselves, the chances of the deal's failure was only 6 percent, down from nearly 33 percent in deals without personal information. The study demonstrates people are more willing to do business with companies they can get to know.
Think of humanizing details relevant to your business. If you sell cookies, talk about how the person who started the business grew up loving her mother's cooking. If you sell toys, talk about the business owner's kids or how he felt growing up. If you go into detail about all of the members of your small business, encourage them to share similar personal details.
Update Your Graphics
Swap out your graphics on a regular basis. Most "About" pages, if they have any images of all, include a staff picture or perhaps a series of professional business headshots. Those aren't bad, but they don't make your company come to life. In addition to or in lieu of the stiff, formal staff pictures, rotate images of employees at work or otherwise doing something active, like participating in a charity event or local festival on behalf of your business.
Include images of employees using your products or receiving your services to show how great the goods are in action, and how much your own staff believes in what you do. Add some flavor with historical shots of the business founders or staff pictures from years ago. Less formal, quality images will offer a more welcoming introduction to your business. Pay close attention to mobile website design when updating graphics because you're not just designing the page for computer users. If you don't take advantage of software that lets you preview how your "About Us" page looks on mobile devices, the many people accessing your website through smartphones and tablets may not be able to view the graphic properly.
Post Recent News
Don't let your "About" page become static. Dynamic businesses grow and change, and your customers become intrigued and want to learn more. Talk about the recent awards your business received or the local events in which it's participated. Show customers there's always something new going on at your business, and they'll feel they should keep checking back.
Your "About Us" page should reflect the personable and laudable business you run. Keep it up to date with your latest developments and invite customers to get to know you better. After all, when someone clicks "About Us," he really wants to know about you, from you.