Latest Posts
Subscribe to this blog's feed

The eBiz Blog
If you enjoy our posts, please share them using the social media options to the left or end of each post.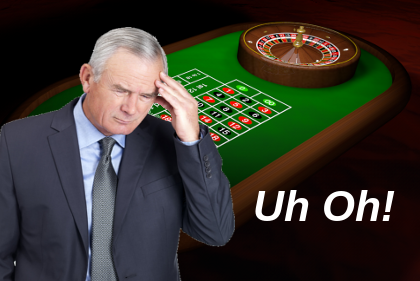 It's no secret that many small businesses operate on a shoe-string budget. Because of that, many small business owners tend to "go with their instincts" or "wing it" when deciding on things like expanding into a new territory or developing a new product. Sometimes they may win and sometimes they may lose.
However, there's enough gambling and risk involved when running your own business. There's no need to guess if something new and different will be a good idea. Successful business owners don't need to spin the roulette wheel of chance and hope for the best. Market research can provide the information and guidance you need before you invest and risk any significant money or time.
Mystery Solved
Market research gives you the who, what, when, where, why, and how of any new venture. It can help you to determine who your target customers should be, what their opinions are of your company or products, and when they are most open to receiving your marketing messages. Market research can also tell you where your target market lives or works so you can be sure to put your advertising dollars to best use. It can tell you why your new venture will work or won't and tell you how to correct it if it doesn't.
By removing a lot of the guess work upfront, good market research pays for itself. But that doesn't mean you should only do it before starting something new. Periodical research can be done at any time to help you stay ahead of changes in how customers use your existing products or perceive your brand or industry. Being proactive can help you avoid surprises and then having to play catch up or defense later on.
Market research can give you insight into external forces that can impact your business too. For example, knowing who your competition is and what their pricing is can give you a fair idea of what your position will be in the target market if you choose to compete on price. It can even tell you if that's even necessary or if a more simplified pricing strategy is better.
Costs & Controls
The costs for good market research can vary greatly depending on whether you do it yourself or pay an outside company and what that company's level of experience is. Obviously, research companies based in big cities will almost always cost more than those based in smaller cities or more rural areas. Research is numbers driven, and numbers don't lie, so the data should be the same no matter who does it.
The key to keeping the cost down is knowing what you want know. Sure, that sounds weird, but what it basically means is don't commission research about 50 points of data if all you really need are 5. Some companies will try to sell you a research package that includes all the "typical" information that most businesses want to know. Examine anything like that carefully and pass if the majority of it doesn't square with your primary objectives.
When you consider the overall costs involved in launching a new product or jumping into a new market or starting any new idea, the cost of a little insight is relatively low as a percentage and the benefits it can produce can be great both in the initial launch phase and to improve sales over time. Market research is also tax deductible.
Methods That Cut The Madness
Market research is primarily performed using 3 distinctive methodologies.
The first is known as Desk Research, which is basically the collection and analysis of information from existing databases or previous research done for somebody else. The research data is typically located easily online or in print. Because the bulk of the leg work has already been done, this type of market research is the least expensive and can often be handled directly in-house by the business owner or an employee. The only negatives are sometimes the data can be outdated or not specific enough for your needs.
The second method involves active engagement with people to illicit their personal feedback. This is done through what is called Hall Testing. Subjects are approached or invited in a controlled or semi-controlled area and either asked questions about or presented with an item to evaluate. Their answers, interactions, and reactions are then examined and cataloged. This is typically the most informative type of research, and the most expensive. Surveys and focus groups fall into this type of methodology too.
The third method is done through passive Observational Research. This can be done in a controlled environment, similar to hall testing, or out in a public place. It simply involves the observation of natural responses and interactions of your target customer. For example, you could sit in a mall or casually wander around a store an take note of the amount of time someone examines a product similar to yours, what else they purchase with it, or if they seek help from a store clerk about it before purchasing.
To DIY or Go Pro
Now that we've taken some of the mystery out of what it really is, you can no doubt do some market research on your own. That is, if you have the time of course. For those who don't or if you want a broad sampling of data that's going to require lots of active engagement, it's best to hire an experienced company to do the work for you.
They'll know how to best determine who your target customer should be (it's not always as obvious as you think) and where to find the highest concentration of them so that your data is collected quickly and efficiently.
Pros also know how to ask the right questions in a way that will produce the most honest answers. Being neutral in the data collection gives them an advantage at getting truthful feedback from any participants. Your personal involvement can easily skew the results if participants get a sense of what you hope to hear by your reactions or body language.
The best way to find a qualified company to do market research for you is to do a search online that is specific to your local area or the area where you're hoping to expand into. If the researchers don't have to travel far to collect the info you need then that's an easy way to keep costs under control.
Look for companies that specialize in your industry or have case studies posted on their website that involve services or products similar to yours. Ask for references and contact those references to get their feedback about the research that was produced for them. That will help ensure that the research company has the kind of experience you need and that the information they produce for you will be useful.
In addition, there are numerous professional organizations that can help you locate research companies or consultants. Here are a few:
The Marketing Research Association
The American Marketing Association
The Mobile Marketing Research Association