Latest Posts
Subscribe to this blog's feed

The eBiz Blog
If you enjoy our posts, please share them using the social media options to the left or end of each post.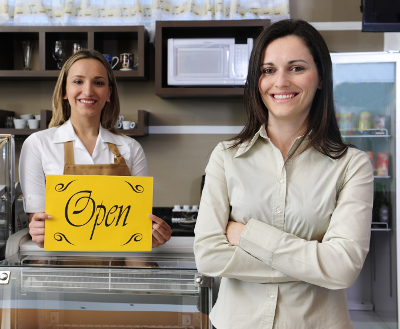 Being able to reach a person halfway around the globe or attracting the attention of millions of people in the country isn't very helpful to the small business owner who operates a locally focused business. If you only offer services in-person, not ready for online product sales, or if you rely largely on local traffic and word-of-mouth, you might not find it worthwhile to reach a global audience with a website. However, your business' website is still important to your success. Here's how to zero in on your local audience with your website and drive more business to your storefront.
Hold Promotions Tied to Your Website
Simultaneously attract more regular visitors to your website and social media profiles and get more people to come to your store with online promotions. Avoid the "save 10 percent on an online order" type of promotions your competitors with online stores have. Instead, your online promotions should be something more like, "show us you follow us on Twitter and get 20 percent off your purchase in-store." These promotions could be limited: "say the online keyword 'shoes' in the store this Friday and enjoy a BOGO deal on high heels" — or longstanding: "anyone who can prove they read our 'About Us' gets a free cookie with purchase."
Study Geotargeting
Websites aren't just for the businesses targeting a global audience. According to Statistic Brain, only 53 percent of small businesses in America have a website. Although that number has increased from 45 percent in 2009, it still indicates that a significant number of small businesses aren't aware of how important a website can be in a marketing plan, even for businesses that don't sell goods over the Internet.
If you're primarily a local business, look into online geotargeting. Launch an online marketing campaign so your ads only appear on devices with local IP addresses. Select websites popular with the consumers in your area and ask to guest post or advertise with them. Pay for a video advertisement to pop up on popular websites such as YouTube only for potential customers in your area. These are just a few of the ways geotargeting can work for you.
Make Your Website User-Friendly
Minimize the gimmicks on your website and focus on clearly providing the information your local customers want. Put customer service contact information front and center, if not on the first page, then a simple click away. Put up your store hours and give directions to your storefront location. Once you've attracted local customers to your website with geotargeting and search engine optimization, all you need to do is direct them to where they can find you.
Don't forget to test how your website looks on smartphones and tablets, too. Rely on the best mobile website builder to provide you with a preview of how your graphics, content, links and videos look on mobile devices as you build and update the website. Even the best user-friendly websites on a computer might not work on the small screen if businesses ignore the large number of potential customers trying to access websites on their mobile devices.
A website targeting only a local area is simpler and less expensive than a comprehensive online business with customers around the globe — but it can prove just as essential to generating revenue. People want to know about your company, what you have to offer and why they should give you their business. They also need to know how to contact you and how to get to your storefront. Your website can be effectively tailored for the local consumer base's needs.