Latest Posts
Subscribe to this blog's feed

The eBiz Blog
If you enjoy our posts, please share them using the social media options to the left or end of each post.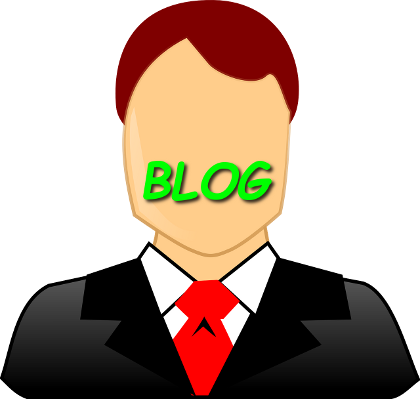 If you're running a small business in this day and age, you need to build a solid web presence. Social media platforms like Twitter, Facebook and Google+ can be invaluable in helping you to reach out to people about your business. But your business needs a place of its own, an identity, and that's your business website. As part of that website, you need to have an active blog and in this post we're going to explain why.
First, you don't need a lot of technical expertise anymore to build a custom website or online store. Our small business website builder makes it easy to create and customize your own small business website, even if you're just learning your way around the Internet, and a blogging system is included by default.
Writing a blog isn't hard either. If you can write an email or a letter then you or one of your employees can easily manage your small business blog. Your website serves as your overall business identity online, but your blog is where all the action is. It should be your primary source of outbound communication to increase your online visibility, attract new customers, build loyalty among existing customers and to establish yourself as an expert in your field.
Your Blog Will Get Your Business Seen
It's not enough to just throw up a small business website and hope for the best. You need to constantly add fresh content to your website in order to rank well in search engine returns and get your website seen by the customers who are interested in your products and services. A blog is a great way to do that. Every time you post an update, you're adding the fresh content, keywords and links that make search engines happy — and giving users another path to your business.
Every blog post you do is also then another opportunity to share something useful across all the social networks. Think of your website, your blog, and your social accounts as an integrated system of tools that function together cooperatively. Your website is your identity, your blog is your voice, and each social network is your extended hand to welcome each new friend you meet into your office.
It Will Attract New Customers
As every small business owner knows, you can't grow your business without attracting new customers. Your blog will allow you to share your expertise with a wide range of people looking for information related to your industry or products and services. You'll be able to reach customers you never would have reached otherwise, and build relationships with them.
Can you do that using a website that doesn't include a blog? Sure, but that's doing it the hard way. The core of your website will consist of individual pages that never change. For example, your contact page, policies page, product pages, etc. You create them, organize them, and interlink them and they stay that way pretty much forever. Over time, you'll need to add more information and expand your footprint to get the kind of attention you want. Doing that one new site page at a time will eventually turn into an organizational headache. A blog makes it easier because you post everything in one place and the blogging system automatically keeps it organized.
A Useful Blog Will Win the Loyalty of Existing Customers
Ideally, your small business blog should be a place where customers can go to find free information that's useful to them. If you run a landscaping business, a blog post full of gardening tips is going to attract more readers — and more repeat traffic — than a post all about how your landscaping business is the best in town. Customers will appreciate the value of your blog posts and will repay you with their greater loyalty. They'll also be more likely to share your posts with others too.
It'll Give You the Chance to Interact with Your Customer Base
Customers often use the comment sections of small business blogs to offer feedback, voice concerns and ask questions. Take the opportunity to connect with your customers and thank them for their feedback, answer their questions and address their concerns. When you begin interacting with your customers on your blog, you're building a community around your website.
Your Blog Will Establish You as an Expert
A small business blog isn't a short-term project. It's an ongoing one that lasts as long as your business does. The longer and more consistently you blog, the more you grow your web presence, the better your chances of being seen as an expert in your field. After a few years of steady blogging, your business could become one of the first that leaps to mind when people think about your industry or type of services.
Being an expert or an authority on a particular subject or industry is a major key in acquiring top search engine listings. Regularly adding new blog posts over a long period time that are useful to your target market will eventually help you to establish the level of authority needed to influence search results.
In order to reap all these small business blogging benefits, your blog needs to be within the same domain name as your small business website. Our website builder for small business owners makes it easy to include a blog, and any other features you desire, within your company's website. Start a free trial website account to check it out first hand or contact us if you would like more information.