Latest Posts
Subscribe to this blog's feed

The eBiz Blog
If you enjoy our posts, please share them using the social media options to the left or end of each post.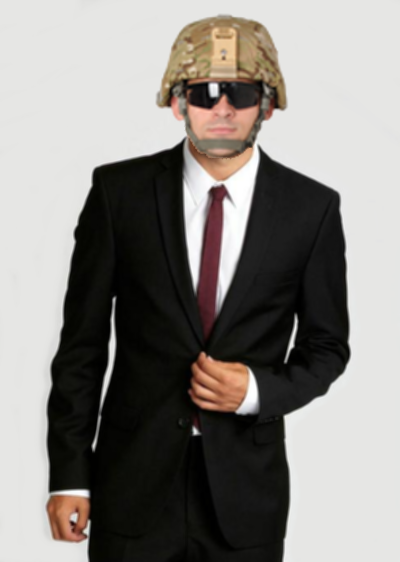 The Internet has changed the way customers approach your business. Today's customer doesn't just go out and buy what they need from the likeliest-looking provider. They go online to find out what others are saying about local businesses. And no matter how hard you work to please your customers, negative reviews online - on review sites, social media platforms and even your own website - are bound to happen.
Negative online reviews can really harm your business, but they don't have to. How you respond to a bad review can make all the difference between that negative feedback harming your business, or even helping it.
Keep Your Eyes Peeled for Disgruntled Customers Online
Some of your customers might leave their bad feedback on your company's Facebook page or your company website, especially if you have a blog where users can leave comments. Other unhappy customers might tweet their frustration. But a good many will take their bad reviews to third party review sites, like Yelp, or even post them on their own Facebook pages or blogs.
You need to monitor social media and the Internet at large for negative commentary about your business so you can address it promptly. Use Google Alerts to receive email notifications whenever someone mentions your name or your business online.
Don't have a Facebook page or a Twitter handle? Don't be so sure. A disgruntled customer can easily set up a social media profile in your name and post anything they want about your business. Make sure you're the first one to set up profiles for your business. Besides, once you've successfully tackled small business website development, social media profiles are the best way to reach customers and resolve issues they may have.
Also, be on the lookout for fraudulent negative reviews or comments posted by your competitors. It's more common than you think and easier than ever to do. If you suspect or find evidence of a competitor trashing your reputation online then you may be able to contact the site where the comment was posted and get it removed. Or another route to take is to hire a third party reputation management company to locate and combat negative reviews on your behalf.
Act Quickly
Once you spot a bad review of your business online, respond right away. When customers lodge complaints via social media, they expect their issues to be resolved within a day. So don't wait days and definitely don't wait weeks to address your customer's complaint.
If a customer complains about your business on your company's Facebook page or in your Twitter feed, don't take the conversation to a private message (unless you want to exchange contact information with the customer). Instead reply publicly, right in that thread. Remember, other customers are watching this interaction. How you respond will have a direct effect on how that bad review influences their opinion of your business. If they don't see your response they'll assume you didn't respond.
Don't try to argue with the customer about what he or she experienced. Even if you think the customer is making a big deal out of a fairly small problem, remember - that's because it is a big deal to the customer. The right way to respond is with an apology, followed by an attempt to make it right. You can offer a refund, a replacement or a free gift. You can also take this opportunity to showcase your company's strengths. Say something like, "We are so sorry that you've had this experience. We've been serving the local area for over 10 years and we always try our best to please every customer."
Encourage Positivity Proactively
A really good way to minimize the effectiveness and impact of any negative reviews is to overpower them with positive ones. Don't just wait for good customer reviews – ask for them. Link to review sites on your shopping cart thank you page and/or offer your customers incentives for posting any positive comments about your business, website, products, or service.
Keep in mind that customer feedback can be an important resource for improving your business. Do you see a common thread in your customer complaints? If so, you may want to make changes to improve your customer experience. After all, the best way to handle negative feedback is not to get any in the first place.