Latest Posts
Subscribe to this blog's feed

The eBiz Blog
If you enjoy our posts, please share them using the social media options to the left or end of each post.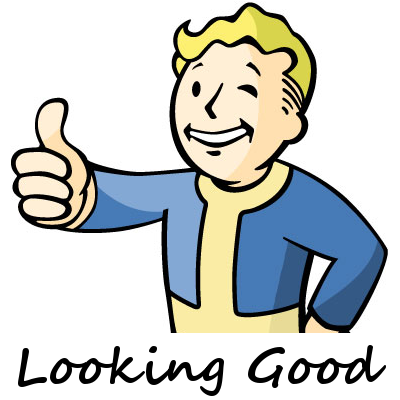 When it comes to your small business website, design is important. A well-designed small business website helps your potential customers find the information they're looking for quickly and easily, so they place their orders and get on with their lives. But a poorly designed small business website could leave your potential customers scratching their heads and even cost you sales.
Fortunately, it's easier than ever to design an effective website on your own. When it's time to build or re-build your own small business website, make sure it's easy to navigate and easy to read, with clear calls-to-action that let your customers know exactly what you want them to do.
Poor Navigational Structure
Potential customers are looking for specific things when they come to your small business website. They're ideally looking for someone who offers the goods and services you offer, but they probably have specific needs they're looking to meet. Make sure the site is easy for your customers to navigate and explore. It shouldn't be hard for your potential customers to find what they want to find. It should be simple and user friendly.
Think about what it is your customers want from your website and make those elements most accessible. Put links to the most important parts of your website in a prominent location on the home page. Navigation icons are always a good bet. They are easy for customers to understand and they take up very little space on your page. Wherever customers go on your site, they should know where they are, and what to do to return or move on.
Poor Readability
The colors of your text and background are important but often overlooked aspects of Web design. Text that doesn't contrast boldly enough with the background will be hard to read, especially for viewers with visual impairments or simply those who may be reading in poor light. Use a color contrast tool to find out if your text is readable enough.
You should also refrain from cluttering up the page too much. A cluttered page will overwhelm and ultimately drive away viewers. Make sure every element on your page is necessary and remove any elements that you don't need for a specific reason. Just because you can include something on your website, doesn't mean that you really should. Use restraint to keep your pages looking professional and to the point.
Make sure readers can tell the difference between content, ads and promotions. Break up long blocks of text into shorter paragraphs. Headings, subheadings and bullet lists make text more easily readable.
No Call-to-Action
A call-to-action encourages viewers to commit to making a purchase, requesting more information or subscribing to your newsletter. It's the key to turning website traffic into online sales. Make sure your website contains effective calls-to-action wherever appropriate, but don't make your customers have to put forth any effort to answer the call. Online audiences want to get what they're looking for quickly without putting in a lot of time or effort to find or obtain it.
Website builder tools like ours offering ready-made templates that make it easier than ever to build your own website. Make sure your site is readable and easy to navigate, and use a call-to-action to let viewers know what they should do to take advantage of your services. With a little know-how, your small business website can be one of your most effective sales tools.