Latest Posts
Subscribe to this blog's feed

The eBiz Blog
If you enjoy our posts, please share them using the social media options to the left or end of each post.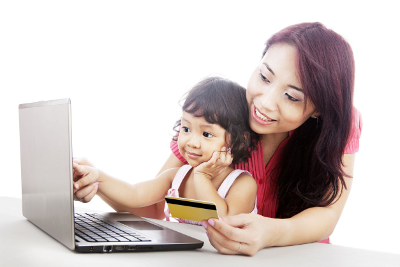 Should Your Online Store Market to Kids? We all know children love to use the Internet. There's no question that online learning, games, streaming video and social media are well within the grasp of our youngest generation.
But if you're an online retailer who has products geared for children, you need to be asking yourself, "Are kids shopping online too?"
The answer, not so surprisingly, is yes, yes they are. However, this doesn't mean you should immediately redesign your website with primary colors in hopes of making your online shop more appealing to the younger generation.
Shopping Can Be Educational
For many families, letting their children buy things — online or offline — is a way to instruct their children on good money management and analytical skills. However, even in these families, the parents may have the final say over what can actually be bought over the Internet. This is why most businesses, even ones like Toys R Us, have parent-oriented images and text on their websites.
If you would like to appeal directly to children, tread carefully. Many parents do not like the thought of their children being marketed to, and the perception that you do so might tarnish your brand image. Even more seriously, if your business is based in the United States and you think children may be using your website for purchases, you should read up on the Children's Online Privacy Protection Act, which was enacted to protect the identities of children 13 and under.
Because of this law, it's illegal to solicit the phone number or email address of a child aged 13 or under. It also restricts marketing to this demographic.
Make the Site Attractive to Everyone
It's best to make the site attractive to the whole family. This is where your targeted web design and professional ecommerce builder software solutions come in. Consider some of the research into color psychology because bright colors may make your site stand out more with younger customers. Be cautious though: If you make the site look extremely child-oriented some parents may not enjoy browsing it.
If you are selling items directly from your website, children may not be pushing the "checkout" button, but they often are the ones who browse for and bookmark items that their parents will later approve. Knowing this, it's a good idea to ensure your website has an internal wish list function or other sharing tools that will let small shoppers curate their own list of things they like.
Social Media Marketing to Teens
Using social media platforms to advertise to teens online is a good idea; about 81 percent of young adults aged 13 to 18 use social media. However, it's important to choose the right ones.
According to research done by NextAdvisor in 2013, only 1 percent of teens use Pinterest and 11 percent use Instagram. Both of these visually appealing social media platforms are useful to retailers, but if you're after a younger demographic, Instagram might be the better choice. Additionally, while 94 percent of teenagers in the US use Facebook, only 26 percent use Twitter.
Those numbers could change quickly though in the coming months or years. Kids are fickle and are quick to jump on the bandwagon to follow whatever their peers are doing. So be sure to do your own research. You'll get better results if you spend your energy on the right social media platforms.