Latest Posts
Subscribe to this blog's feed

The eBiz Blog
If you enjoy our posts, please share them using the social media options to the left or end of each post.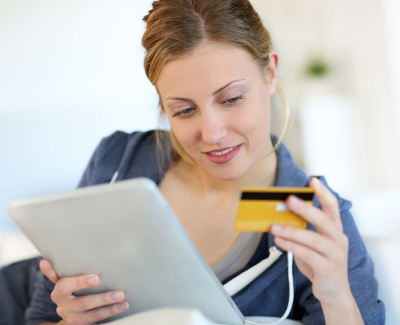 A website's a website, right?
Well, not exactly. In today's world we all carry the Internet around in our pockets and purses, and if your business website was built before most mobile devices were Internet-ready, chances are it's not doing you any favors with customers. Mobile devices, from smartphones to tablets, use significantly smaller screens and network connections are a lot slower. Your website needs to adapt and specifically accomodate those mobile users for them to have a good experience.
Here's why: A BurstMarketing blog last year explained retail websites get almost 28 percent of their traffic on mobile devices. Additionally, if you look beyond retail websites and consider the whole of the Internet, the US Small Business Administration's blog reports half of mobile phone owners use their phones to access the Internet more often than they use desktops or laptops. Plus, more than 72 percent of people who own tablets use them to buy stuff online, according to the Digital Buzz blog.
Mobile Websites Help Online Sales
Twenty eight percent of your traffic is a big deal for retailers. Imagine if 28 out of 100 people who walked into a store couldn't see the merchandise properly. Maybe the store wasn't well lit or the aisles were cluttered with unnecessary boxes. Or everything for sale was put on a high shelf, far from view, or perhaps the door took too long to open. These 28 customers probably would seriously consider just walking out of the store before they'd even had a chance to search for the thing they wanted to buy.
That analogy is what it's like for customers on a mobile device who come to a website that can't properly handle mobile traffic. Photos of your stock are too small to see properly, your brand's colors might look funny and the site can take forever to load.
However, on a site built with good ecommerce website software, mobile users have no problem reading your site, navigating through quickly and making their purchases. You don't need one site for larger screen users and another for mobile device users. What you need is a single website that is "responsive". A Responsive website is one that automatically adapts to the user device accessing it. Images can be scaled so they load faster or repositioned so they fit better within the screen size being used. Our software creates responsive website by default.
Mobile Websites Help Foot Traffic
Mobile-friendly websites are also essential even if your business relies mostly on foot traffic for sales. It's important to remember having a mobile-optimized website helps your customers in many ways — not only by providing a better experience when they're shopping from the couch. Mobile websites are what your customers look at when they want to recommend your business to someone else. They're the go-to point if someone's doing a price comparison with your competitor. They provide an accurate place for would be customers to find your phone number and email address for questions and reservations. Also, mobile websites are extremely effective at getting people in the door because they provide your exact physical addresses, as well.
Mobile Websites Are Here to Stay
Fifty eight percent of all adults in the USA own a smartphone, according to the Pew Research Center's Internet project, and 42 percent of adults own a tablet computer. It's safe to say mobile-optimized websites are not a passing fad. For your business to be current now and in the future, you'll need to be sure your website can be accessed as seamlessly from a customer's cell phone as from the desk in her office.