Latest Posts
Subscribe to this blog's feed

The eBiz Blog
If you enjoy our posts, please share them using the social media options to the left or end of each post.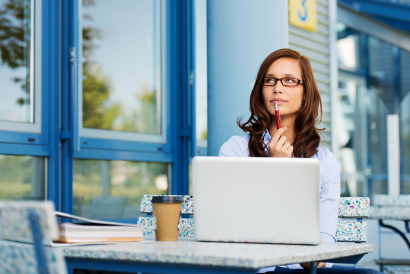 Humans have been exchanging goods and services for a very long time. You might say bartering is just part of human nature. So, it's only natural that quite a few of us retain that entrepreneurial urge to start trading.
If you want to start your own online store but are worried that "maybe the time isn't right", here's some inspiration for you:
The Technology is Ready For Anyone
It's never been easier to start an online shop. Anyone with basic, rudimentary computer skills can do it these days. If you can write an email and upload a picture then you can build an online store. If there's any part of it you don't understand then there are ample and easy to understand video tutorials available to quickly learn. It's simple to find a great ecommerce software solution, approve a website design and start marketing via social media or other outlets. Your grandfather had to rent a whole building before he could try out his idea for a good business. You just need a website.
People Love Shopping Online
Lines for checkouts. Grumpy and indifferent shop assistants. Mad dashes for good parking spots. Who needs it? More and more people are conducting their shopping online because it's quick, efficient and easy for them. A lot of times it's less expensive too! The Pew Research Center, which conducts surveys and studies into how Americans use the Internet, found 46 percent of consumers planned to shop online during last year's Cyber Monday (the Monday after Thanksgiving) whereas only 13 percent of consumers would brave the lines and early morning hours for a Black Friday event at a physical store, despite the enticement of rock-bottom deals. Online shopping is only going to continue to increase. The time to establish yourself and your business is now.
The Online Demographic is Increasing
Nowadays, there's hardly anyone who's not on the Internet. It used to be online shops lost out on purchases from elderly Americans or from people in rural areas with spotty Internet service. However, now a majority of the population, including all age groups, go online regularly. Your potential market for ecommerce has increased and will continue to increase for the foreseeable future.
Your Suppliers are Online
Most online stores have to buy items in order to sell product. If you sell art or crafts, you've got to buy art supplies and craft components. If you sell hot fashions, you've got to get your inventory of clothes, accessories and shoes. If you sell novelty gifts you've got to get your ideas from somewhere. In the past, store owners were limited to buying from suppliers close to them. Now, even if your suppliers are located overseas or it's impractical for you to visit them in person, you can procure most of your needs over the Internet. Not only that, your pool of suppliers is much broader online and that inevitably leads to competition. Which leads to lower costs for you.
It's Good Experience
We all know Jeff Bezos was a successful businessman even before he launched Amazon.com. But nobody needs to be a Bezos to be successful online anymore. If you dream of a career as an entrepreneur or of making a part-time hobby into a full-time job, starting an online store is good experience. It's good experience that doesn't require any huge investments either. A brick-and-mortar store has the constraints of a lease, needs stock to be on-hand at all times and requires staff wages. But your online store can grow while you do, in the time you can give it. The experience you will gain in starting up your first store can be the experience that helps you open many multiples of stores later.