Latest Posts
Subscribe to this blog's feed

The eBiz Blog
If you enjoy our posts, please share them using the social media options to the left or end of each post.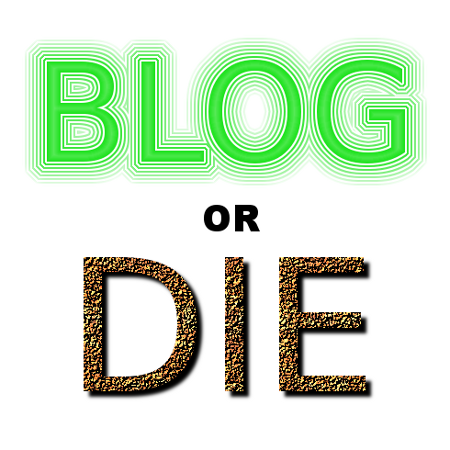 One of the biggest mistakes small businesses make is to allow their online presences to grow stagnant and out of touch. Businesses are increasingly reliant on social media when it comes to engaging customers, and blogging is absolutely imperative for effective online marketing through social media. It's fairly easy to set up a blog. In fact, most Web development software programs, including ours, come with an integrated blogging option. Here are four of the many advantages to creating and maintaining a quality blog for your small business.
Blogging Improves SEO
Blogging for your business presents a wonderful opportunity for improving your company's search engine optimization (SEO). Blogging keeps your website fresh and demonstrates to search engines, such as Google or Bing, that your company is thriving and that you have current and relevant information to offer. Every time you write a new blog, you are creating new content for your website, which keeps your website and thereby your company relevant to the most prominent search engines. Additionally, blogging presents an opportunity to create content that naturally and effectively incorporates relevant keywords that will be picked up in common searches.
Blogging Establishes Credibility
Maintaining a blog for your business allows you to reach out to your target audience while coming across as knowledgeable and genuine. Having a website alone may give the impression your business is only interested in its sales and profits. Including a blog within your website shows you care about the needs of your clients. Successful business blogs are those that look at the bigger picture by offering information rather than simply sales pitches. Additionally, by regularly creating fresh and intelligent content, you can establish your businesses as a go to source for the latest information in your industry.
Blogging Boosts Sales
Blogging presents your small business with an opportunity to turn Web traffic into sales. The best way to use your blog as a means of attracting more customers is to consistently create quality content. When people turn to your website repeatedly because of its information, it won't take long for them to turn into customers. As you work to gain new clients through your blog, keep your postings free of overly promotional messages. It can be appropriate to include a call to action though, ultimately increasing your chances of gaining new conversions. As you engage with your readers through feedback on your blog, consider offering a free consultation to those who seek additional information. This is a great opportunity to establish a relationship while increasing your chances of winning over a new client.
Blogging Generates Customer Research
Blogging for your business is invaluable when it comes to gathering important feedback from current and potential clients. Think of your blog as a convenient, effective and free means of gathering valuable market research. This can be done by paying careful attention to the comments section of your blog. Be cognizant of how individuals are interacting with each other. What are their concerns? What are they looking for when it comes to your product or industry, and how can you use their feedback to improve your company's services? Answering these questions and engaging with your readers will give you ideas for how to improve your small business.
Owning and operating a small business comes with many obstacles. However, by working to create an engaging online presence, you can experience success. Enjoy these four benefits, and many others, by creating a quality, knowledgeable and reliable business blog.