Latest Posts
Subscribe to this blog's feed

The eBiz Blog
If you enjoy our posts, please share them using the social media options to the left or end of each post.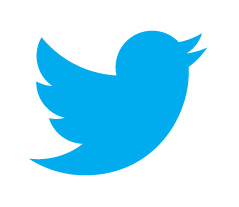 When it comes to search engine optimization (SEO), the role of social media is becoming increasingly important. Businesses that post, link, and share to social media sites experience tremendous SEO benefits. While working to improve your company's online presence by using our Web developer software, do not underestimate the power of social media — especially when it comes to Twitter.
When strategically used, your Twitter account will assist your business in reaching more customers and increasing your visibility on the most popular search engine sites. Make the most of your Twitter account by following these five tips.
Give Your Bio a Makeover
Your bio is one of the most important aspects of your Twitter profile. In the 160 characters available, you can grab your audience's attention. Your bio is particularly important for SEO success because search engines use Twitter bios within their summaries for search results. Use this to your advantage by implementing keywords into your profile. Focus on the first few words of your bio, making them interesting and compelling. When your Twitter account appears in a search result, readers will be motivated to click on your profile. You should also include your website's URL in your bio. However, make this inclusion seem as natural as possible and use it as a branding link.
Create Quality Tweets
According to Social Media Today, quality content is essential when it comes to improving SEO, and your Twitter account is no exception. Search engines such as Bing and Google are more likely to see your business as an important and authoritative presence if your tweets are intelligent, informative and keyword-rich. Additionally, providing quality tweets will result in more followers, which will give you more standing in search engines. Use your 140 characters wisely, implementing keywords in the first 40 to 50 characters. Google, for example, uses these initial characters in displaying search results. A tweet that is rich in keywords will increase the chances of your tweet's inclusion in relevant searches.
Retweet Relevantly
Retweeting posts that are pertinent to your company or product is a powerful way of establishing authority and credibility as a business. By retweeting, you are not only providing information to your followers, you are also increasing your chances of attracting a new customer base. Your retweet will likely appear on the timeline of an unknown user, prompting him or her to check out your company's profile.
Hashtag Wisely
Using hashtags is helpful for connecting users with similar interests. When used correctly, hashtags can also improve your SEO. Gain visibility with search engines by creating hashtags out of keywords. This will allow your business to gain credibility as a relevant authority on trending topics. Additionally, you will have the opportunity to connect and network with others in your industry.
Tweet Regularly
A strong Twitter presence requires frequent, and consistent, tweeting. More tweeting almost always results in more followers. Having a loyal and large group of followers will result in having your tweets picked up by search engines, ultimately generating more business and Web traffic. Keep in mind, however, your tweets should be spaced out at one to two hour intervals at a minimum. Sending out too many tweets all at once may overwhelm you followers, causing them to unfollow your account.
As you work to boost your SEO and enhance your social media presence, consider how you may use Twitter to achieve your goals. Follow these five tweeting tips to experience improved Web traffic, increased sales, and overall business success.