Latest Posts
Subscribe to this blog's feed

The eBiz Blog
If you enjoy our posts, please share them using the social media options to the left or end of each post.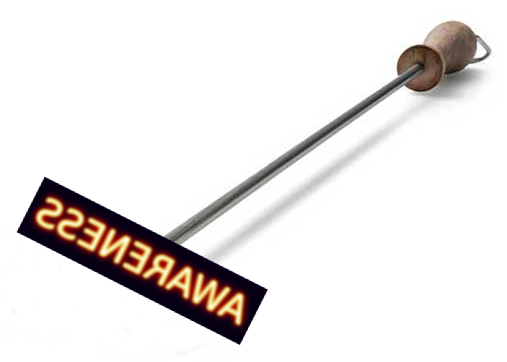 Creating brand awareness is simultaneously the most important and most difficult task for any fledgling business. Getting your brand's name out there is essential when it comes to keeping existent customers and landing new ones. Doing this on a tight budget, though, can feel impossible. Fortunately, working with a strict budget does not have to hinder your brand-building pursuits. Read on for tips on how your company can build brand awareness without breaking the bank.
Brand Partnership
When it comes to establishing your brand as a go-to product in your industry, remember you don't have to reinvent the wheel. Collaborating with an existent brand is a great option for strengthening your business while achieving the brand recognition you desire. Businesses of all kinds are constantly looking to reach a wider audience, and your brand may have what they are looking for.
Brand collaboration has proven to be successful for many companies, particularly in the fashion industry. For example, Target experienced tremendous success by pairing up with the Italian label, Missoni. The resulting boost in profits was so high that Target had to temporarily shut down their e-commerce website to manage the surge in sales. Brand collaboration is an inexpensive way of boosting sales and brand awareness. Many existing businesses are willing to pay the costs involved in the collaboration as they see the value of supporting a smaller brand with similar marketing goals.
Take the time to brainstorm some synergies with other local businesses in your area that would compliment your niche. Approach them with marketing partnership proposals that will be a win-win for both of you and you'll be surprised at how many have been looking for an opportunity like yours to partner with.
Referral Programs
Word of mouth is one of the oldest and most effective methods of building brand recognition. One of the best ways to spread the word is through referral rewards programs. Encourage your clients to tell their family and friends about their positive experiences by offering an incentive for their referrals. This is a budget-friendly, simple and highly effective way of getting the word out that your product or service is superior.
The key to a successful referral program is simplicity. Don't make your customers jump through hoops to participate and remember your rewards do not have to be expensive. Research shows recognition is what customers look for in referral programs. Consumers have a desire to be valued and to make an emotional connection with businesses. Therefore, even small rewards or tokens of appreciation can go a long way and ultimately raise brand awareness.
Referral programs also build brand loyalty. Once a customer has referred a few others to your business, they will feel more personally invested in your brand. That typically leads to more repeat business.
Content Marketing
The Internet has made cost-effective branding more possible than ever before. Creating quality content for blogs and social media outlets is one of the most efficient and inexpensive means of building brand awareness. While almost all businesses today use social media sites, many businesses fail to recognize the importance of regularly creating quality content on these sites.
Informative posts, tweets and shares will boost your company's search engine optimization (SEO) and establish your business as an authoritative source in your industry. Blogging on your website and contributing as a guest blogger on relevant similar sites is another powerful way of promoting your brand. Blog posts keep your website active, ultimately helping your SEO and brand awareness.
The best Web development software solutions will have a blogging option available. Our website builder software includes an integrated blogging system that is part of every account by default. So you don't need to struggle to figure out how to best include a blog on your site. One is ready to go from the start. All you have to do is add your content to it. Social media links and sharing options are also included automatically.
Startup businesses operating on a tight budget can be optimistic. The changing business atmosphere is making it more and more possible for small businesses to succeed. Implement these common sense strategies to easily boost your brand awareness.