Latest Posts
Subscribe to this blog's feed

The eBiz Blog
If you enjoy our posts, please share them using the social media options to the left or end of each post.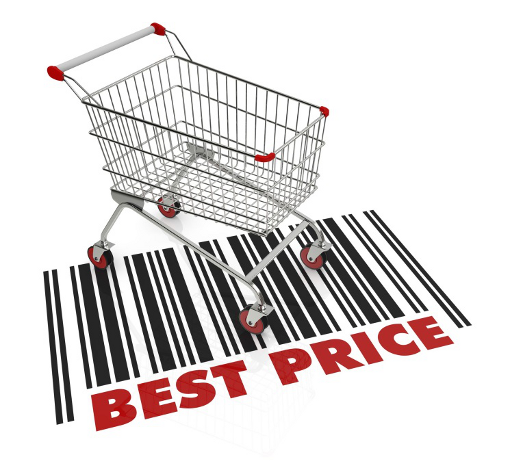 If you're like most entrepreneurs, when you set up your online store, you want to sell quality items at competitive prices that will keep your customers coming back. You know that most people are looking for a good deal and they want value for their money. So you spend a great deal of time setting prices that will be attractive to customers while still keeping your bottom line intact.
What if we told you that almost everything you think you know about pricing is wrong? In fact, you might be selling yourself short by always trying to undercut the "the other guy".
When you're establishing prices for your items in your Web store builder, keep a few simple principles in mind. By following these rules, you'll see more conversions, bigger purchases, more return customers, and a healthy bottom line.
"9" Is a Magic Number
The phenomenon of the number nine being the most effective number in pricing has been studied for generations. For reasons no one can seem to determine, when an item is priced using the number nine, as in $49 or $109, it sells significantly better than an identical item with a price ending in a zero, five or any other number. Even when the same item is offered at $25 or $29, the $29 item will consistently outsell the lower priced item. The takeaway? Try to end as many of your price points with nine as possible.
The only exception to that is if you're intentionally trying to be the "premium" source for something unique or rare. Yes, there are people who won't buy something if they don't think it is exclusive enough and carries an equally exclusive price. Good examples of this are Ferraris and high-end retailers like Nordstrom. If you're not exclusive or high-end then use the 9 and you will sell more.
Show Price Reductions
Shoppers want to get a deal, and one way to make them feel like they are is to show price reductions. When you put an item on sale, show the original price next to the new one. Even when the price difference is just a few dollars, seeing the price reduction creates the psychological effect of a great deal.
In our store builder, this is easily done by selecting the On Sale check box and then entering the on sale price just below the regular price on the product setup page. The product will then appear on your site with the a strike-through on the regular price and the sale price highlighted below it.
Simplify Your Pricing
Studies have shown that pricing with fewer digits tends to outperform more complex pricing. For example, when you see $1,299.00, you mentally read "One thousand, two hundred and ninety-nine dollars." When you see $1299, on the other hand, you probably think "Twelve ninety nine." While the price is identical, the one without the punctuation and extra decimal points feels lower — at least psychologically.
Don't Encourage Customers to Compare
Some retailers encourage customers to compare their prices to other retailers, believing that customers will realize that they cannot find a lower price elsewhere and come back to make a purchase. This can backfire in a number of ways. First, there is always a possibility that someone will actually find a lower price and not come back. Equally as harmful is that encouraging price shopping creates the perception that you are not confident in your pricing or that you're somehow tricking customers.
Instead of sending your customers on a blind search to find a better price, offer a value comparison. Are your prices lower because you cut out the middle man? Say so! You won't be able to stop customers from price shopping, but they will have a better frame of reference and be able to evaluate your items more effectively.
Lowest Isn't Always Best
There's no hard and fast rule that you must have the lowest pricing anyway. If you can show your customers that they will get more for their money buying your products or services then that will be enough to convince shoppers who understand the concept of getting what they pay for. For those who don't understand that yet, you can always try to educate them that buying cheap gets you a cheap product that isn't really worth anything in the first place.
Setting the right prices for your online store can mean the difference between a bustling business and struggling to make ends meet. Learn about pricing theory and consumer behavior before you open your doors and you'll be well positioned for a successful venture.
Thanks for the post Carol! I run a small dj entertainment company and am very interested if you think that this will also apply to services as I think it will. Well, I am going to try to apply them and see. Thankd again for the info. Please keep posting.
Posted by
Kris
on
04/07/2014 - 09:09 PM
Hi Kris. Absolutely, it applies to services as well. Thanks for reading.
Posted by
Carol
on
04/08/2014 - 09:40 AM