Latest Posts
Subscribe to this blog's feed

The eBiz Blog
If you enjoy our posts, please share them using the social media options to the left or end of each post.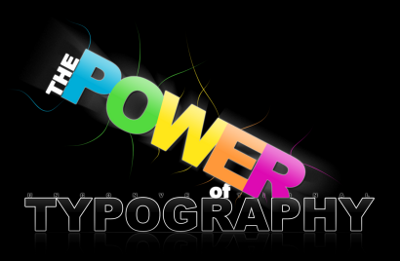 Typography is the way the letters of your text appear on your website pages. Great typography is something you know when you see it. Whether it's a webpage, a brochure or some other marketing piece, when the typography is great, it just works.
By the same token, when the typography is subpar, it's noticeable. The wrong font, too many fonts, too big or too small, the wrong color, the wrong placement — there are a million ways typography can go wrong. And when it does go wrong, you could be losing customers who either can't or don't want to look at your website.
Some experts argue Web design is 95 percent typography, and if you understand the elements of typeface, fonts, spacing and sizing, you have everything necessary to design attractive websites. Obviously, there is more that goes into building a beautiful and functional webpage (and when you choose the best online store builder, much of that work is done for you) it's still important to understand at least the basic principles of typography to avoid driving your customers away.
The Effects of Poor Typography
When your typography is poor, it's hard to read. When your site is hard to read, visitors are going to either leave, thereby sending your conversion rate down and bounce rate up, or struggle through the page and end up exhausted or annoyed. Your content might be on point and useful. But if it's hard to read, no one is going to share it. You might even become the victim of poor word-of-mouth as visitors say "Sure, the site is great — if you can actually read it."
That's why you need to follow a few best practices when designing the typography for your site:
Size matters. In general, text should be between 10 and 14 point to be easily read; the size depends on the font. For example, studies show Verdana is most easily read at 10 point and Arial is best at 14. However, consider your audience and size your text accordingly. Are you catering to older people who may have vision issues? Consider going up a size.
Spacing matters. Most fonts are automatically set to the ideal spacing, but you may wish to make adjustments to make the page easier to read. Try justifying the text differently to better control how it flows with other elements, such as images, on the site page. Don't be afraid of white space.
Match your font to your business. The fonts you choose should coordinate with the message you want to send. Avoid using too many fonts, though, as that is difficult to read and looks disorganized. A primary, basic font for your content, a stylized font for your logo, and maybe something that unifies those two for page headings are the most you should use.
Serif or sans-serif? There is no definitive answer as to which better overall. However, online, sans-serif fonts, with their clean appearance and uniform line widths, tend to be easier to read. Save the swirly, whimsical fonts for logos, page headers or other special occasions.
Use color sparingly. Just because you can color your text doesn't mean that you should. Colors have subtle, sub-conscious effects and if you over use certain colors for your text then that turn people off without them really understanding why. Stick with black to be on the safe side and only use colors to highlight information when necessary. If you're going to use a color then make sure is has a high contrast to your page background so that the text can be easily viewed.
Above all, keep your website text legible and readable. If you're thinking about changing your fonts, or wondering if different typography would improve conversions, perform an A/B test to try different combinations. It may seem like a small thing, but by paying attention to your typography, you can find customers who are just your "type."
Image by XxRobbieChaosxX used under a Creative Commons Attribution-No Derivative Works 3.0 License.