Latest Posts
Subscribe to this blog's feed

The eBiz Blog
If you enjoy our posts, please share them using the social media options to the left or end of each post.
Wednesday, February 05 2014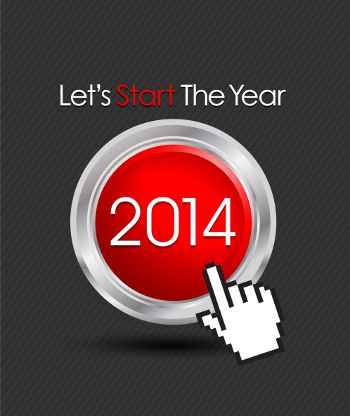 Now that we're accustomed to writing "2014" whenever we have to add the date to anything, it's time to start thinking about bringing your website into the New Year as well. Even if your website was launched or redesigned in the last few years, it's important to stay up to date with design trends to keep your customers interested and engaged.
As you design and tweak your site, keep these trends in mind to ensure your business Web presence looks as fresh and current as your business is.
It's All About Mobile
It's time to face the fact: A sizable portion of Web consumers are accessing content on mobile devices. That includes everything from 3 inch smartphones to 7 inch tablets to 10 inch notebook / tablet hybrids. That means optimizing your site for mobile can no longer be an afterthought. In fact, some argue you should consider mobility first when designing your site. The buzzword for a website that looks good and works well across all possible devices is called "Responsive". The site "responds" to the screen size of the device being used and automatically adapts to it. Work with your Web development service to explore your mobile site options, and then get it done to make it as responsive as possible.
Simplicity Rules
Just because you can add a cool new feature or plug-in to your site doesn't mean you have to or should. Your website doesn't have to be an information dump where you include every fact and figure under the sun about your company. That doesn't mean your site has to be boring and plain either. When designing your site, consider your end users and what they want. Make it easy for them to accomplish what they came to your site to do. Focus on creating a clean, uncluttered and easy to use site, and express your message so it meets your user's needs.
Flash and Sliding Banners Are Passé
Along the lines of maintaining simplicity, many Web designs are moving away from the sliding banners, Flash intros, and hero images commonly found on so many home pages in recent years. Many designers included those elements because they created a means to share more information and appeared interactive. However, many users now find them to be distracting and annoying - especially Flash videos that launch automatically. Including videos can add interest to your site, but avoid the temptation to have them play automatically. Instead of a huge scrolling banner, don't use any banner at all. Include smaller images with a story telling narrative to build a more personal connection with your audience. Your site will load faster and the images will scale better for mobile users.
Sharing Is Caring
If your website is providing useful information that your visitors find valuable then they are going to want to share it with somebody. That's just human nature. Make it easy for them to do that by including sharing buttons to the major social networks. There's no better promotion for you and your business than a personal recommendation. Social signals across all social networks will be a growing factor in determining where your site is listed in the search engines for 2014 and beyond.
Mind Your Manners
One major trend in Web design, especially in the wake of several high-profile data breaches, is a reduction in the amount of information businesses are requesting from customers. Many users bristle at the notion of providing information that doesn't seem relevant to the task at hand. For example, why should someone need to reveal their annual household income or age to sign up for a newsletter? There is a marked shift toward contact forms that only request the most vital information and reducing how much information users need to provide to access content.
The overarching trend in Web design for 2014 can be summed up in one word: simplicity. Look at your site to determine whether it's too cluttered with outdated or unnecessary elements. You can still have a dynamic and interesting website. Make it that way with relevant and subtle style touches instead of loud and busy items that drive users away and you'll enjoy a successful new year.