Latest Posts
Subscribe to this blog's feed

The eBiz Blog
If you enjoy our posts, please share them using the social media options to the left or end of each post.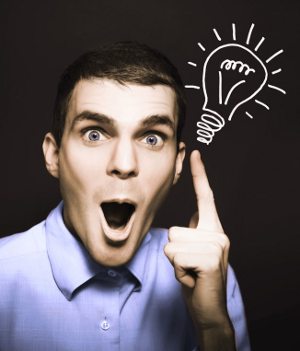 When it comes to driving traffic to your website and appearing at the top of search results, fresh content is vital. Sure, if you sell a specific item via your website, customers who are searching for that item will most likely find you. But if you want to attract even more visitors, you need to provide more than a simple online catalog of items.
In fact, failing to update your content on a regular basis will actually hurt you when it comes to search engine optimization. Search engines like Google prioritize new content over that which has been sitting stagnant for weeks, months or even years. While your products and services may not have changed for years, your website needs to if you want to get the most from your SEO efforts and keyword research.
For some business, that's easier said than done. Creating fresh content isn't always easy, and you might be at a loss as to what would add value to your website. If that sounds familiar, consider some of these ideas.
Case Studies
Want to give customers a sense of the value that you have to offer? Create a case study. Work with an existing customer to tell the story of how you helped them via your product or service. Use concrete and provable information and statistics. For example, you helped increase sales by a specific percentage or reduced costs by a certain amount. By sharing a compelling story of a real customer and real benefits, you not only build your credibility but add depth to your website.
Reports
Reports are a mainstay of many Internet marketers who use reports to build their mailing lists. In order to access a report, a visitor must sign up for a mailing list or some other special offer. If you have insight or expertise on a particular subject related to your business, write a report (10-15 pages is ideal) that gives potential customers information they can use to get them added to your contact list. Then be sure to follow up with them, on a sensible basis, with regular emails that are not just marketing messages. Be helpful first to build trust and authority. Then sales will come naturally.
Polls
Polls can be a great way to drive traffic to your site while also giving you material to use for future content. For example, post a poll about holiday shopping on your site and promote it via social media. When the poll closes, report the results on your blog or social media feeds, or use the results to design a new promotion. Most people have an opinion, about everything, and will jump at a chance to express it when given an easy opportunity. Nothing beats a simple poll in that way.
Instructional Videos
Do you offer products that require a certain level of skill or expertise to operate? Can your products be used in a number of unique ways? Consider adding videos to your site to help customers learn more. A library of instructional videos not only keeps traffic flowing to your site, but since video is proven to help increase sales, a few well-produced videos might help potential customers make the decision to buy. In fact, most web hosting companies are improving their video hosting capabilities given the increased popularity of video, making it easier than ever to add them to your site.
Videos also give you a secondary marketing opportunity when you post them to YouTube or other video websites. When people find and enjoy your videos there, they will seek the source and find your website.
Infographics
Like videos, infographics are all the rage at the moment. Infographics are graphically formatted images that include information and statistics presented in an attractive or entering way. They contain easily digestible pieces of information and offer visitors the chance to learn something without investing much time. Another benefit to infographics is that they are easily shareable, especially on visual sites like Pinterest, and increase the likelihood of your content going viral.
The key to the successful use of infographics is to provide very useful or valuable information. The more impressive the info is, the more people will want to share it with others.
Buy It
If you're pressed for time or just don't want to produce your own content then there are plenty of companies and individuals online who can be paid to produce any of the above and more. Anything you need or want is possible, for the right price.
Of course, you don't want to forget about your blog and other important pages on your site, but adding in a few new ideas like the ones above can help keep your site vibrant and interesting.