Latest Posts
Subscribe to this blog's feed

The eBiz Blog
If you enjoy our posts, please share them using the social media options to the left or end of each post.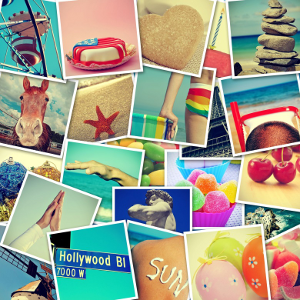 Instagram is a photo-editing and sharing application that has exploded in popularity in the last year. More than 80 million users are snapping and editing photos with their phones and sharing them with their followers. While most users are individuals who share images of their friends and family (and a surprising number of their meals), the app has a number of benefits for business users as well.
In fact, if you aren't using Instagram, you're missing out on an opportunity to share your business and your story with interested customers - and for your customers to engage with you and become evangelists for your brand. Word of mouth is one of the most powerful motivators among consumers, and Instagram can be an effective tool for building that buzz.
Getting Started
Getting started on Instagram is as simple as downloading the app and establishing an account. You'll need to install the app on a mobile device with a camera to actually take photos. However, it's best to use a Web browser on a computer to establish your account because the Instagram.com website allows you to fill in more information about your business. You can add your location and a description of your business with keywords that will help your customers find you and learn more.
By using a Web browser to manage your account, you also gain access to analytical tools. For example, linking your account to a tool called Statigram allows you to monitor the number of times each of your photos is viewed and shared as well as to get comment notifications. Seeing what garners responses about your business will help you more effectively reach out to your customers and give them more of what they want. This is the secret to success with all social media networks.
What to Share
The trick to successful Instagram marketing is to avoid making your photos look like marketing. Adding individual photos of every product in your Web store is not going to gain you any followers. You need to tell a story and share an experience with your product. For example, if you operate a gourmet foods site, share Instagram photos of completed recipes made from your products or people enjoying the food together. By doing so, you're creating a lifestyle surrounding your brand and inspiring your followers to seek that lifestyle through your store.
Even if you don't offer specific products, you can tell a story through Instagram. Share photos of your staff or customers, or create a visual record of your location or an event by snapping a few photos. The idea is to feel casual and organic and inspire viewers to want to do business with you.
Engage With Your Customers
While sharing photos can build interest, Instagram is best for actually engaging your customers. Consider running a photo contest to encourage your customers to share how they use your products or services. By adding a specific hashtag to their photo, they allow you to search for all of the entries and the hashtag could intrigue additional customers to check out your site.
If you add the Instagram application programming interface to your business website design, you can also share photos (both your own and your customers') to your website. When set correctly, any photo with your designated hashtag will automatically appear on your site feed. Customers may visit your site to see their own photo, while others might check out the photos for ideas or inspiration.
Instagram can be a valuable tool for building a customer following and engagement. As the saying goes, "A picture is worth a thousand words," but in this case, a picture may actually be worth a thousand clicks.